If you are a subscriber to Tom's Hardware News, you will find an article of great interest, "The Matrix Orbital MX610 Ultra-Smart Character Display".
To say that the Matrix Orbital MX610 displays a lot more than the time and other mostly redundant data is an understatement. This very easy-to-setup, multi-functional character display not only indicates important system status data, but also offers real-time news, weather and RSS feeds.
A link to the full article can be seen here
http://www17.tomshardware.com/howto/20050722/index.html
The MX610 got a rating of 95%!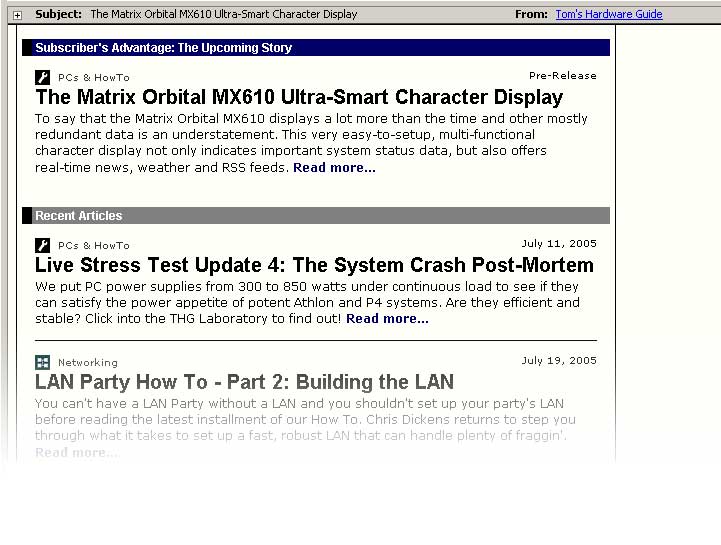 Thanks to Siggy at Tom's Hardware!